Blog
Latest News
Check out the latest posts from Buffalo Magician, Todd Nelson.   Todd is a professional magician based out of Buffalo, NY and performs magic throughout Western and Central New York.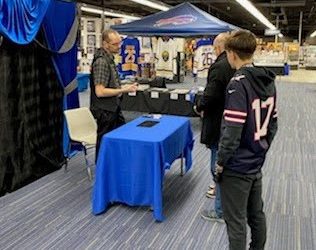 Had a great time at Dave & Adams last night! Every Friday from 5-7pm, there's a special guest in the store. From wild animals, to caricature artists or magicians, you never know what's in the cards for Friday Night! (Unless you look at their events page:...
Join Our Newsletter
Keep up to date with all of the latest antics and escapades of Buffalo magician Todd Nelson! Enter your name and email below. You can unsubscribe anytime.